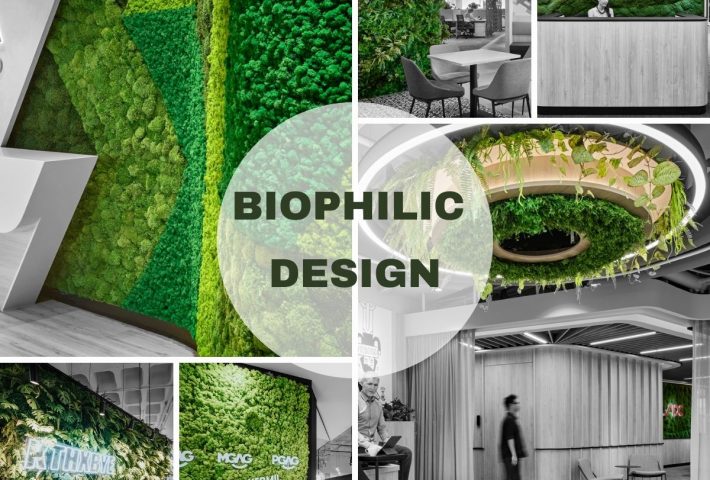 Biophilic design is the essence of incorporating natural elements in a built environment. These natural elements used include water, greenery, natural light, woodgrain elements, and stones. Being a growing trend, introducing office spaces with outdoor elements has proven to increase well-being. Some of its benefits includes tension reduction, improving mental health, and increasing creativity and productivity.
Here are examples of how we incorporate the biophilic design in our clients' offices.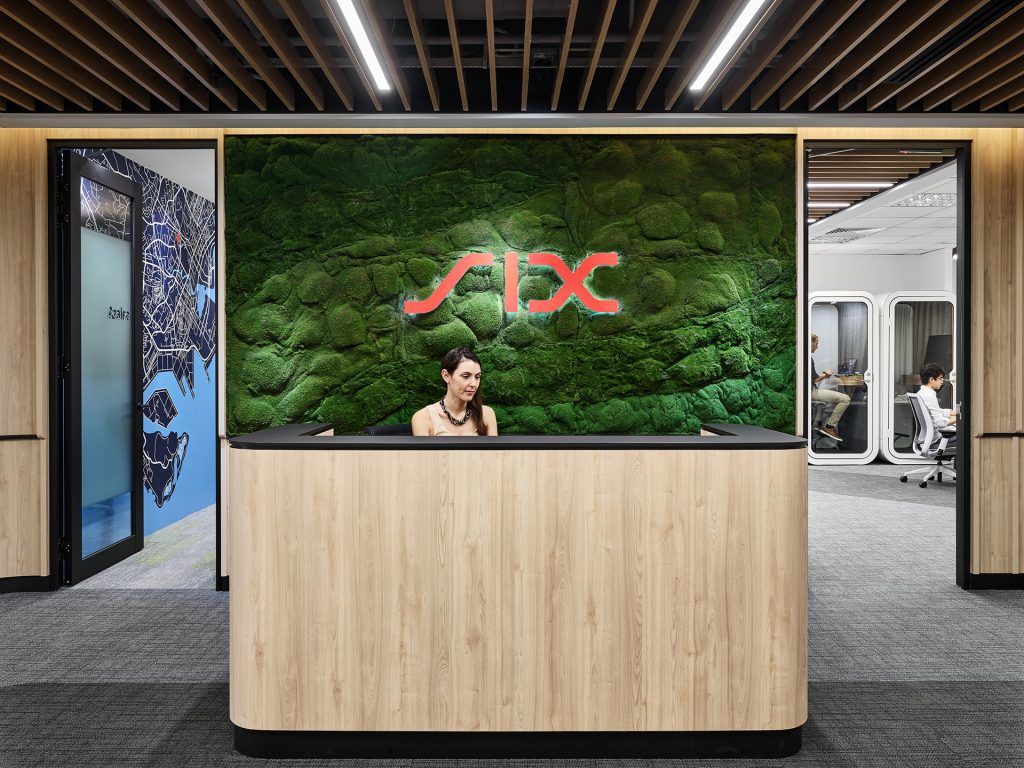 For Six's office, we designed for them a preserved moss wall. Moss walls are naturally preserved which means that they require low maintenance. It forms a very natural and pleasing backdrop with an undulating surface which lends a touch of added dimension.
For its townhall/collaboration area, artificial plants are added onto the ceiling feature light which upgraded the whole look and feel of the space. By incorporating these natural elements, it inadvertently adds visual value to the space.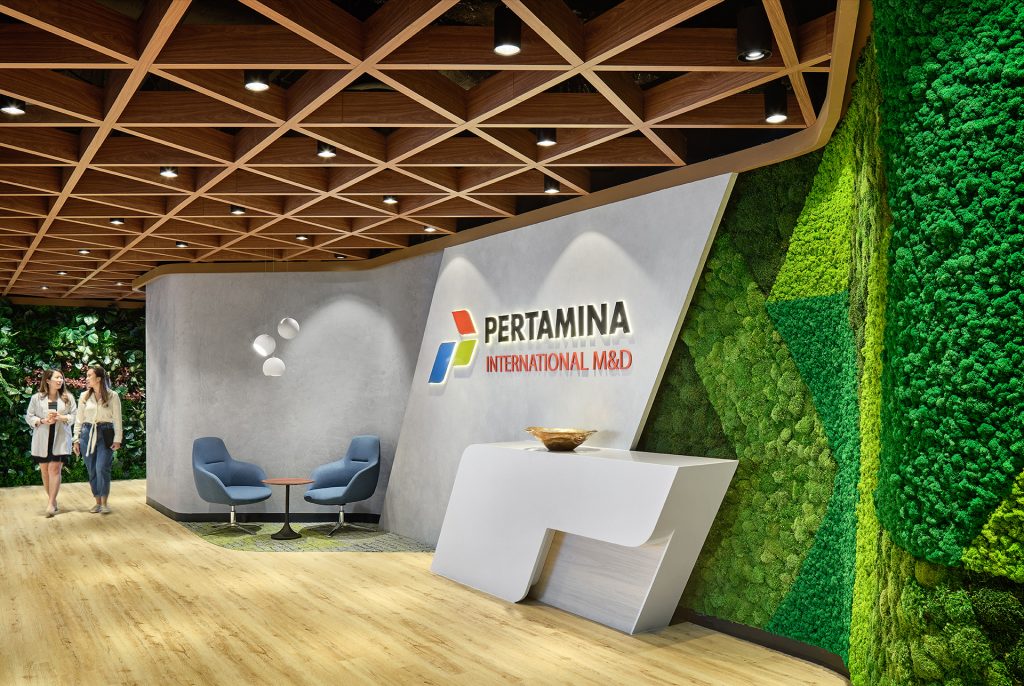 As for Pertamina's office, they have a sustainability commitment within the culture of the company. We therefore designed for them a feature wall which serves as an element of greenery. However, we went a step further by manipulating the tones of the moss so that it reflects the motif of the company logo at the reception to welcome employees and guests
As Pertamina's office is located on the 56th floor, way above greeneries, we compensated the urban locale by designing for them a pantry with a lush greenery wall.
For SGAG's office , visitors are welcomed by full biophilic feature wall which features Hepmil's group logos. The texturous and rich coloured backdrop effectively enhances the sharp outline of the logo texts and that is where our creative team display the capability to "compliment by contrast". Further to that, we have another green feature wall in the general office and the designers in IDI decided to give a shoutout to SGAG by incorporating SGAG's infamous tagline " KTHXBYE " in the form of lighted neon texts and it is an endearing feature adored by staffs and guests alike!
To learn more on how we can transform your space, reach out to us here for a consultation.