#IDICares – Your safety, Our Priority
October 11, 2021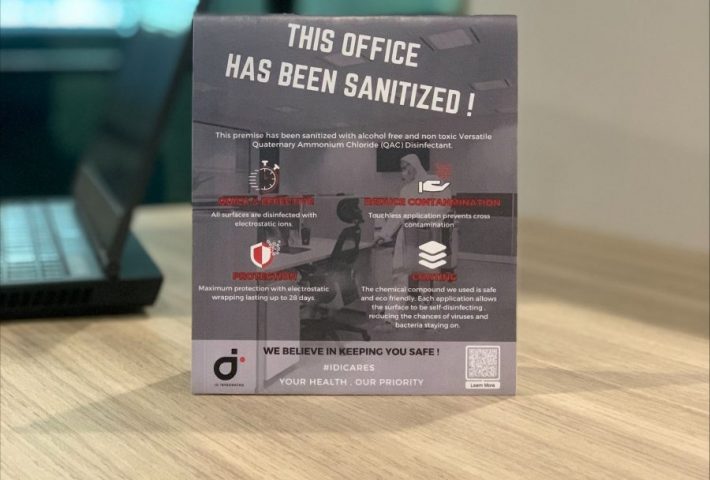 To protect our clients' wellbeing, we have recently launched a complimentary disinfection activity to disinfect all clients' sites upon handover to keep everyone safe. All premises will be clean using a professional cordless electrostatic backpack sprayer, which applies chemicals faster with consistent coverage.
Versatile Quaternary Ammonium Chloride (QAC) Disinfectant used in all client's site is made in Singapore, NEA approved, and alcohol-free. The rinse-free formula is toxic-free and is safe for all. Staff who handle the disinfection will be wearing full PPE and the PPE will be disposed upon the end of the disinfection activity.
We believe in keeping you safe with a 3 step full sanitizing process for all premises.
STEP 1 – Wiping Down Of Areas
A full wipe-down with NEA approved chemical disinfectant will be used to wipe down all high touch areas such as door knobs, accessible surfaces and switches .
STEP 2- Electrostatic Spray Disinfection
Electrostatic sprayer is used to carry out thorough disinfection. Disinfectant used contains quaternary ammonium chloride which is known for giving a continuous disinfection effect over a long period of time.
STEP 3 – Ventilation Of Premise
Premise is ventilated and air after disinfection.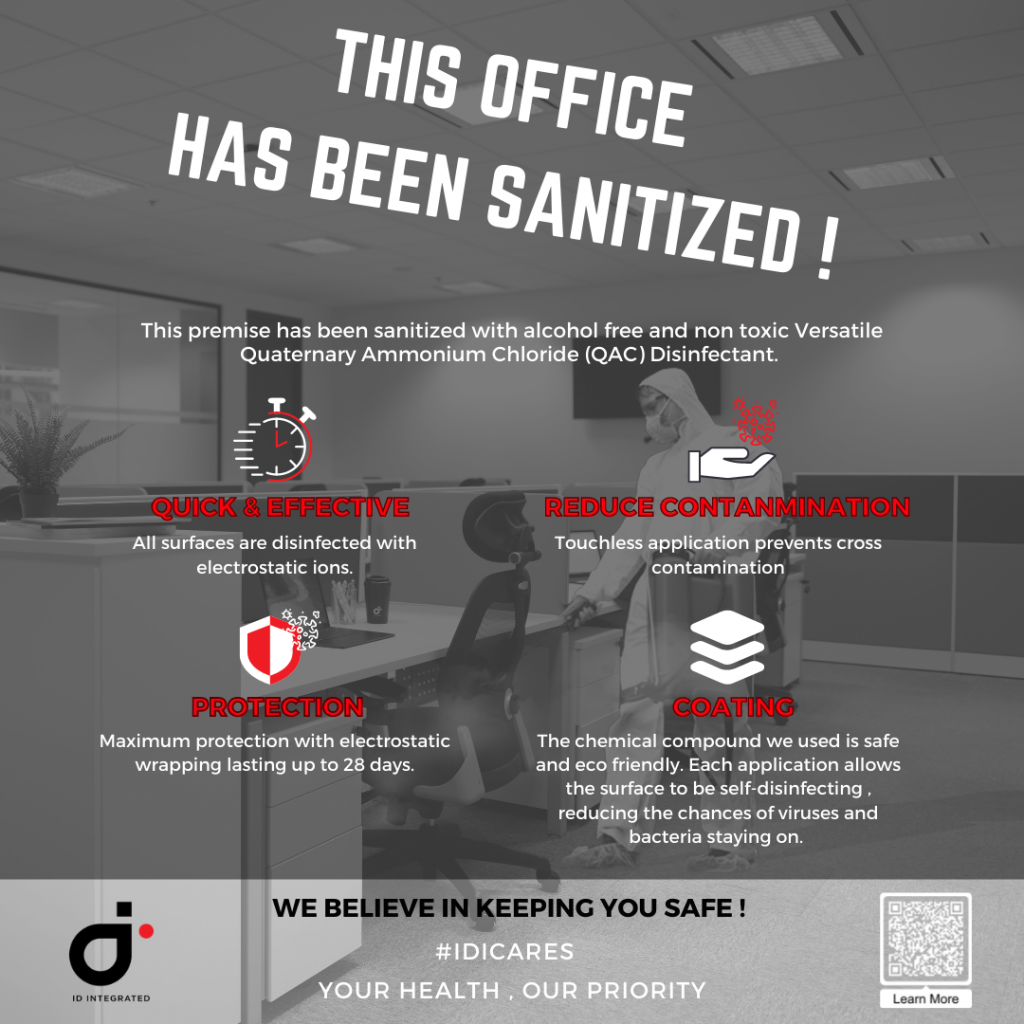 Shall you have any enquiries , please contact us here .