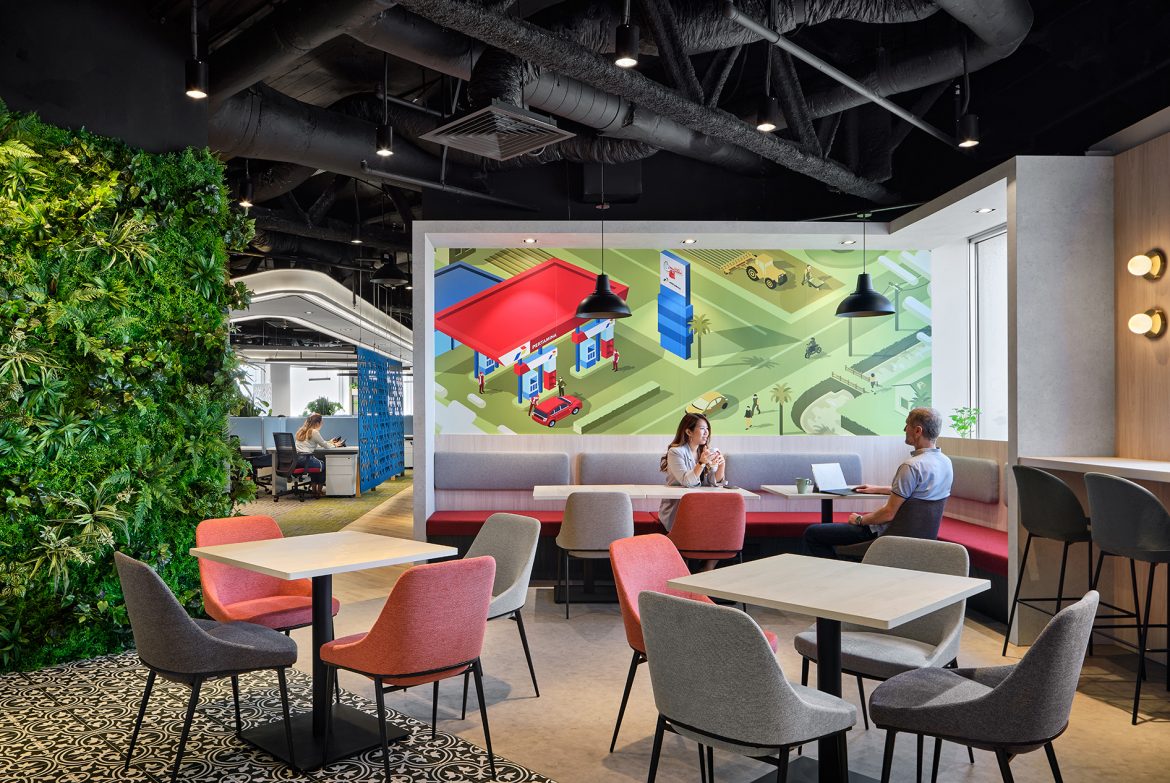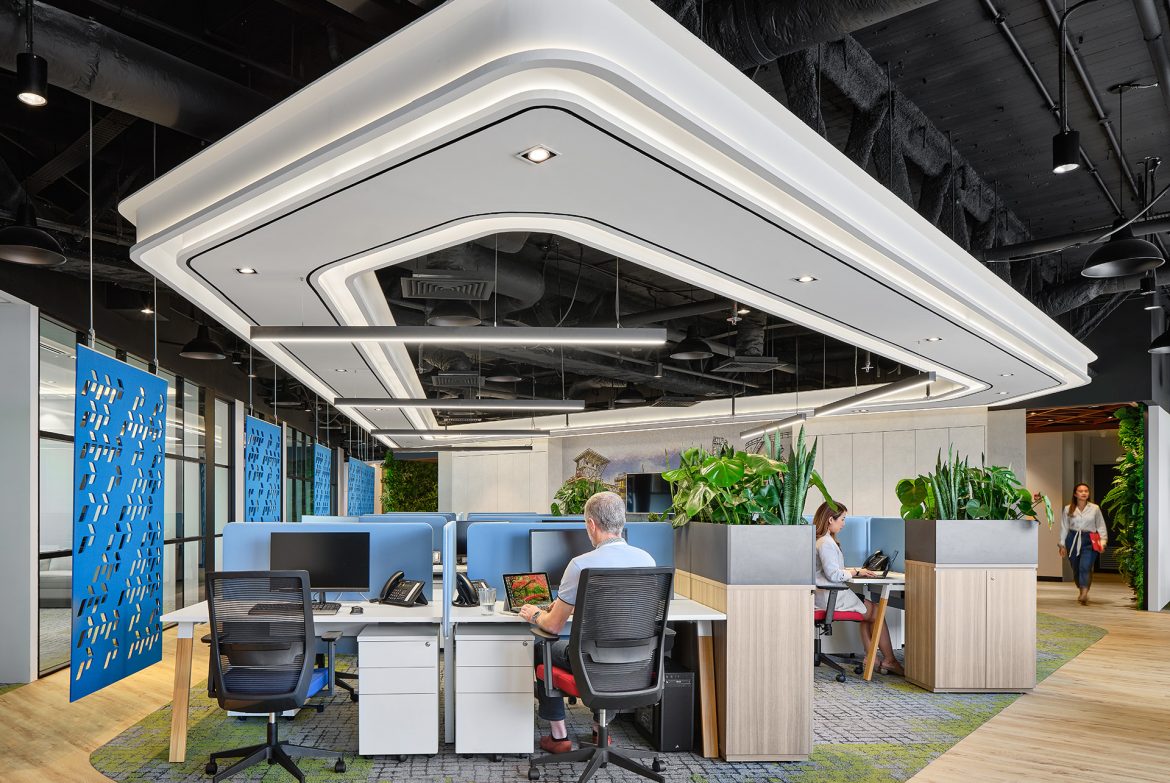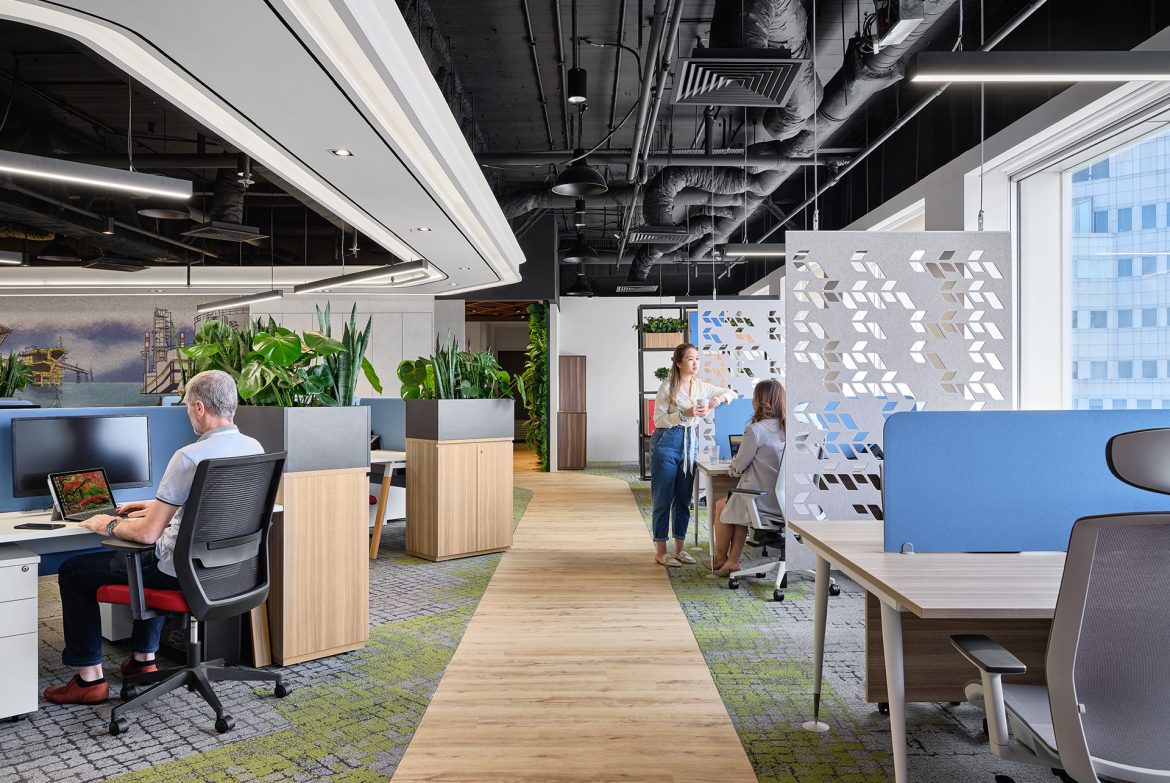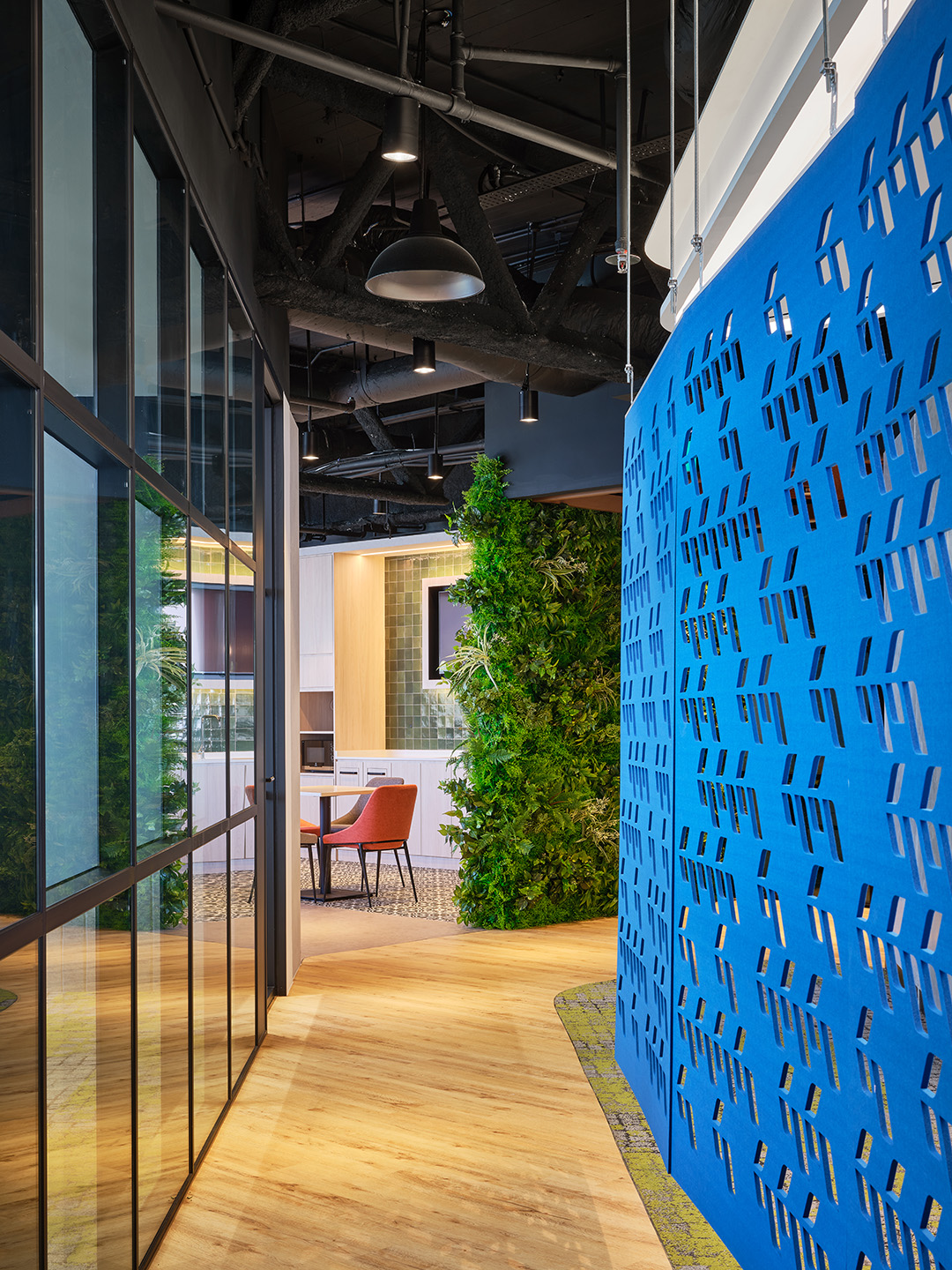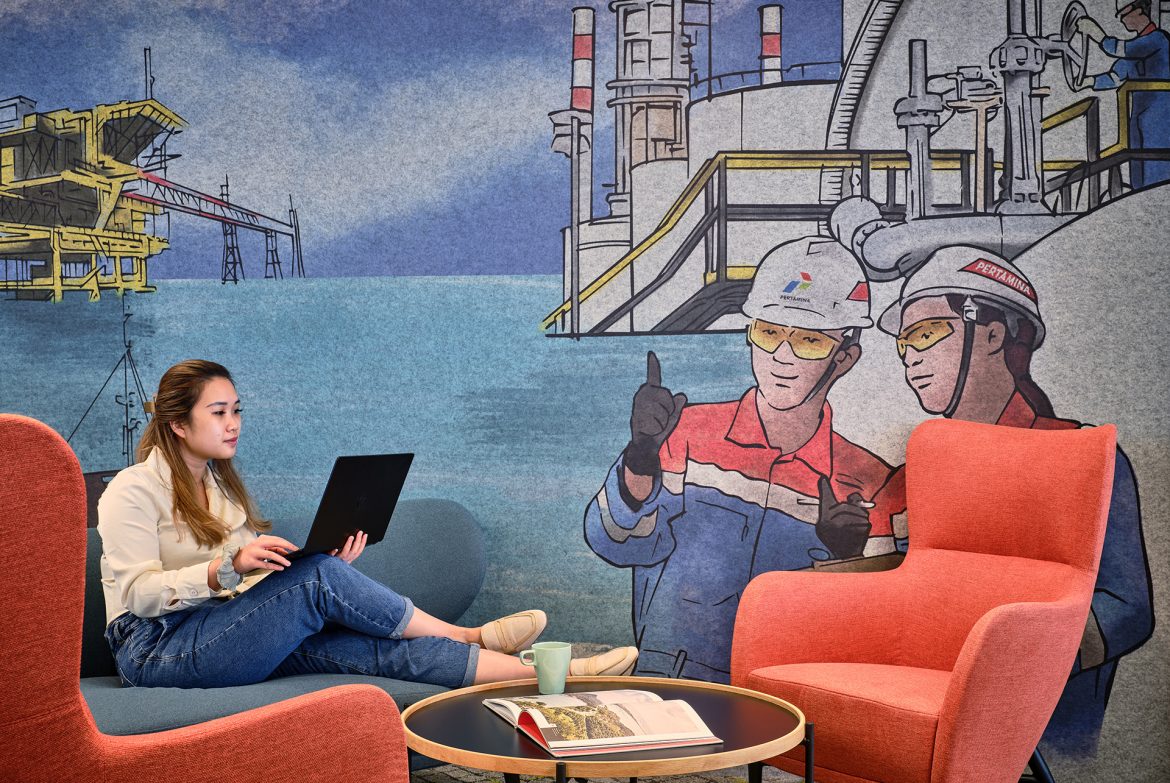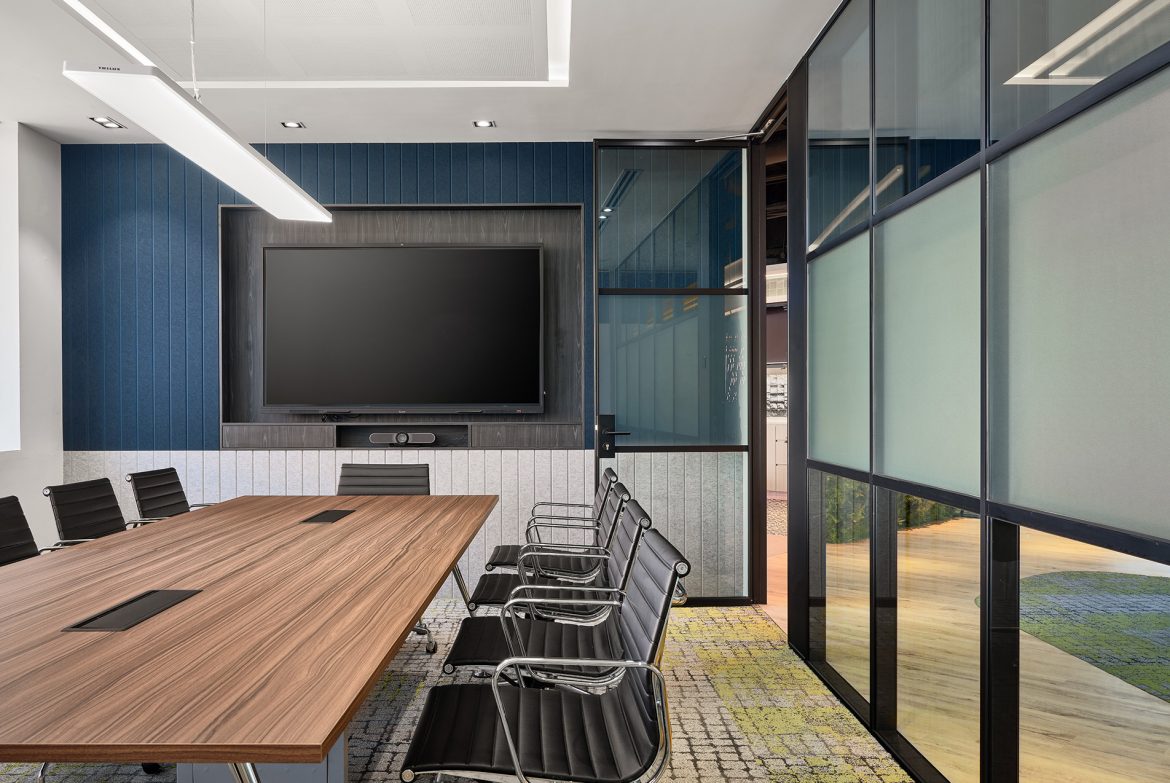 Pertamina International M&D
ID Integrated was already there at the onset when our client at Pertamina International M&D set forth on their journey in search of the next office, fulfilling our commitment to provide an all-inclusive service. After taking our advice on the space to lease, IDI transited to process the architecture of the new office space into a tailored workspace.
The spatial planning was to transform the space to be efficient and collaborative while we concurrently peppered the interior with relatable eclectic elements. From moss walls at the Entrance Lobby to highlight the company's love for nature to a neo-classical style Open Office ceiling feature and logo-themed cut-out acoustic dividers, IDI endeavors to derive an office design to the best satisfaction of our client. Thank you Pertamina, for entrusting us with the concept and construction of your new office for the second time! All the best to Pertamina and we look forward to partnering with you again in the future!