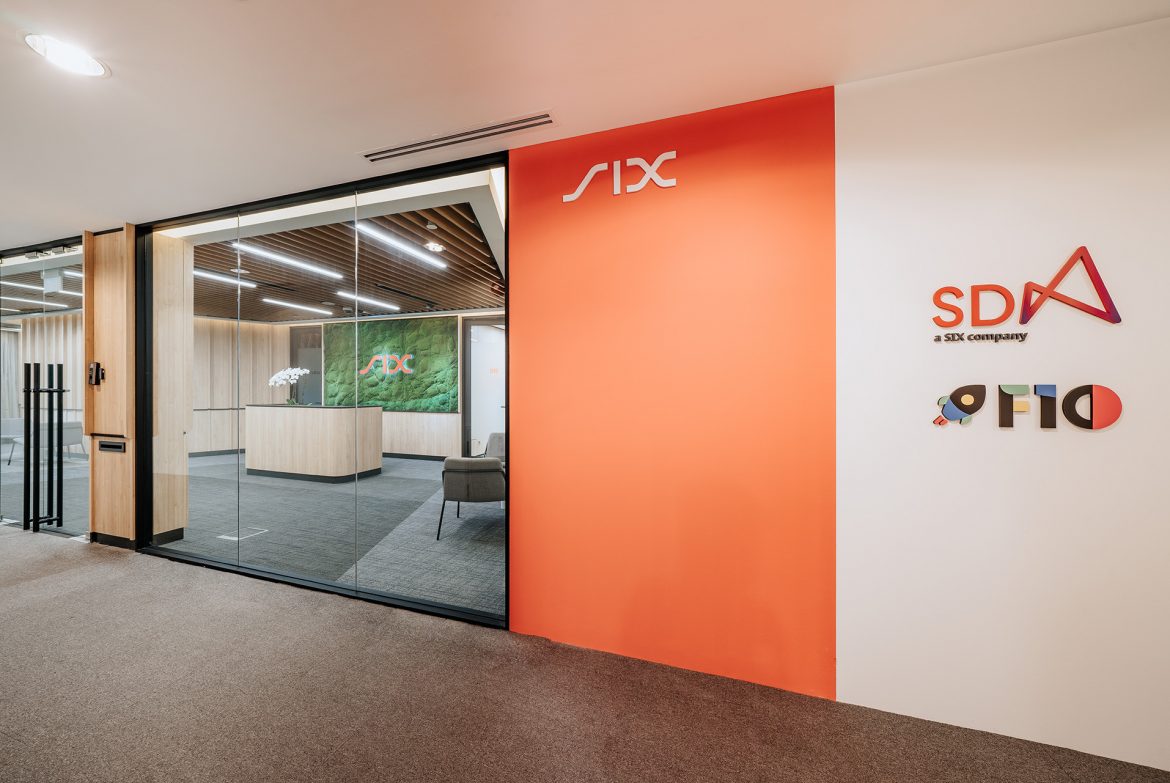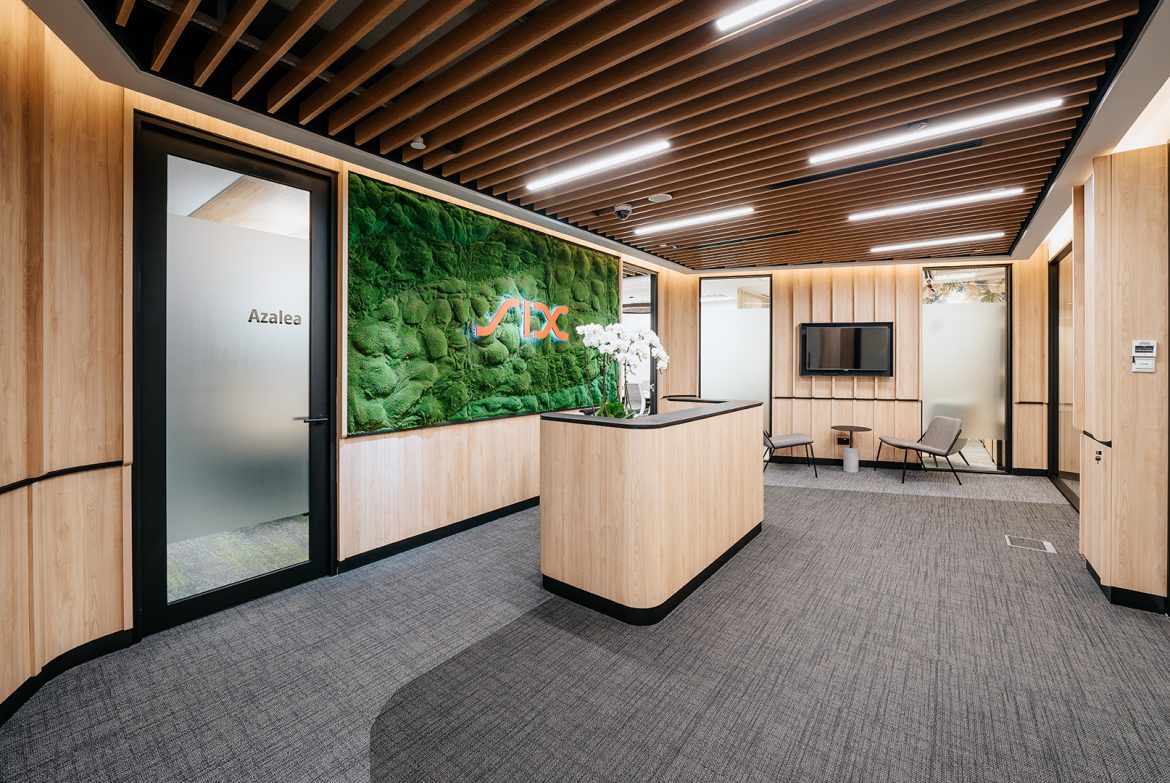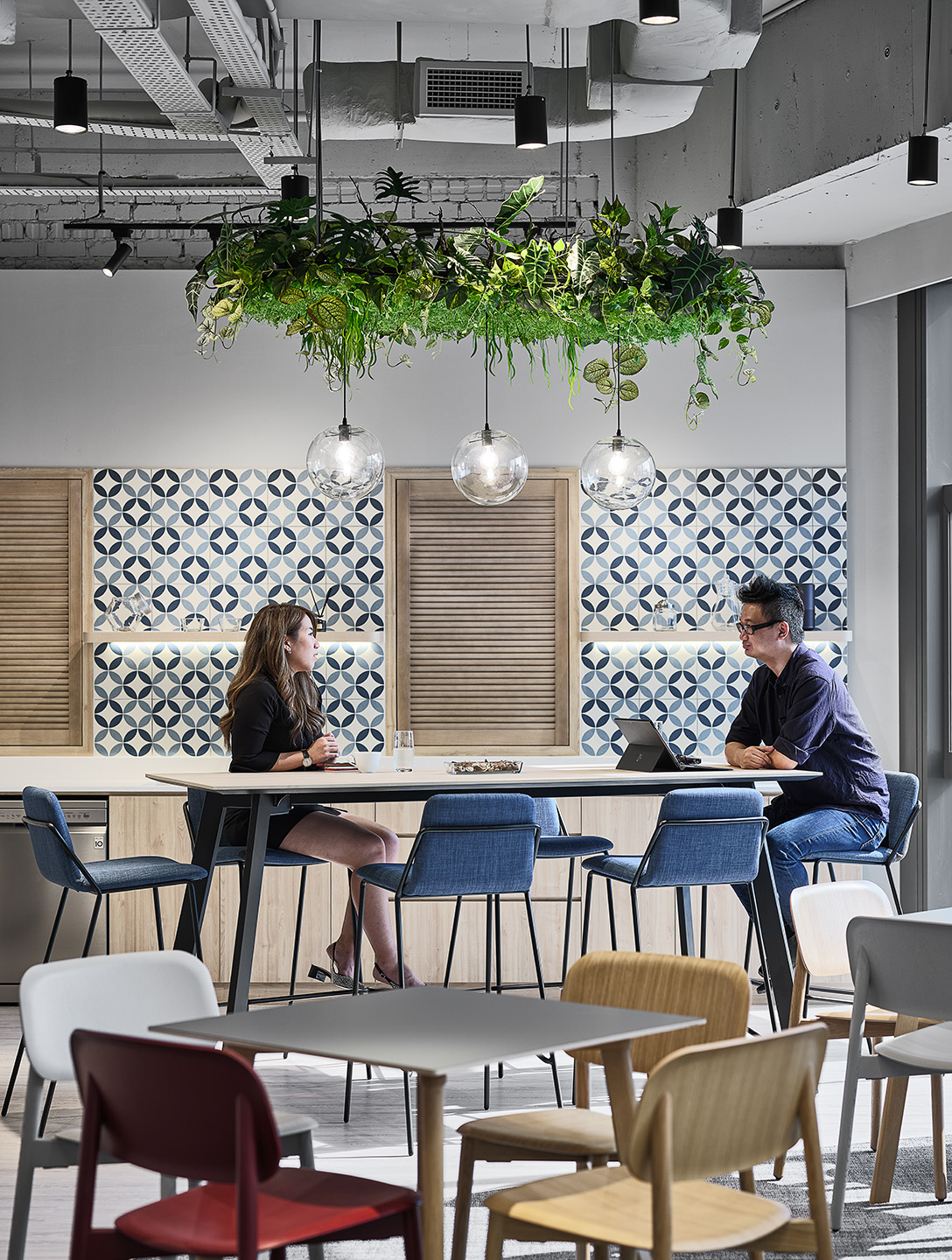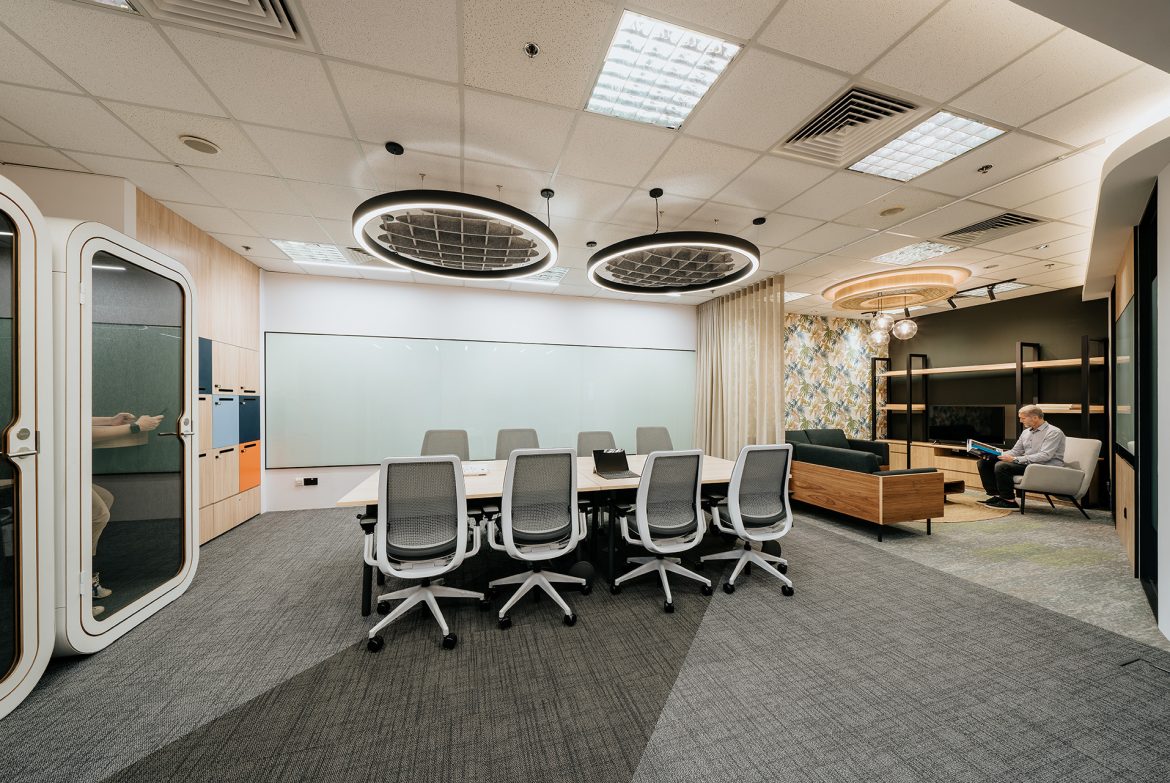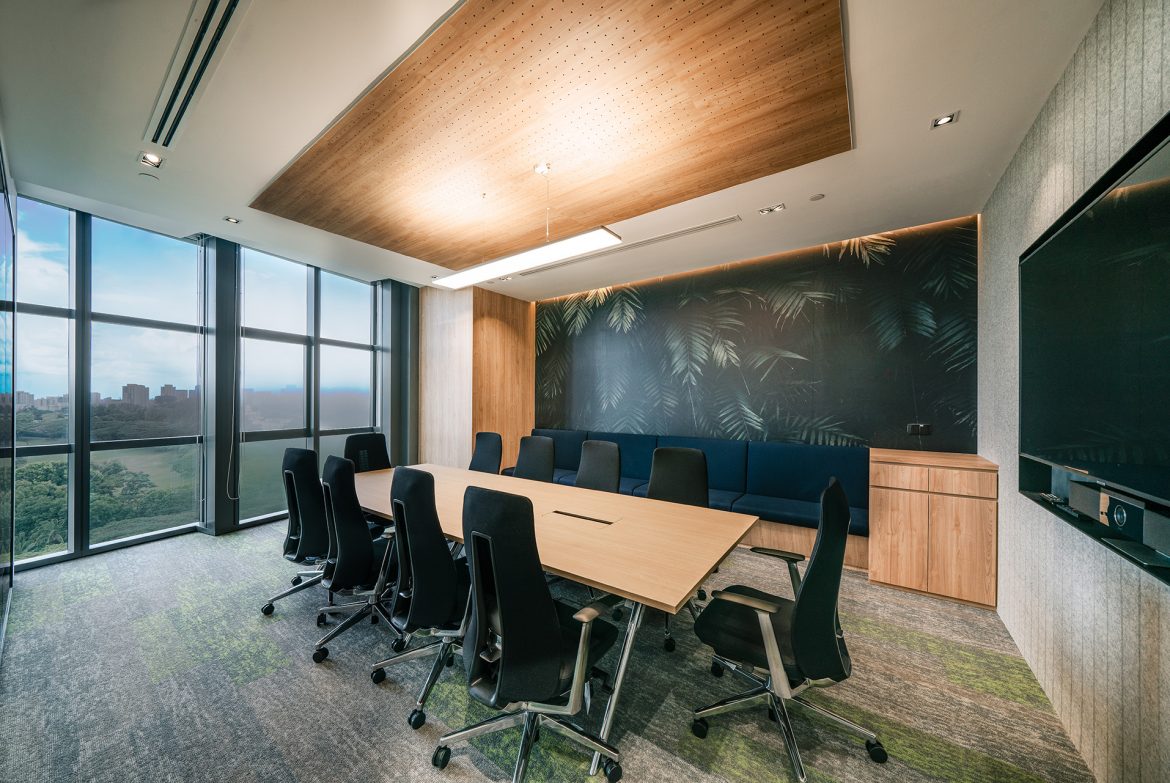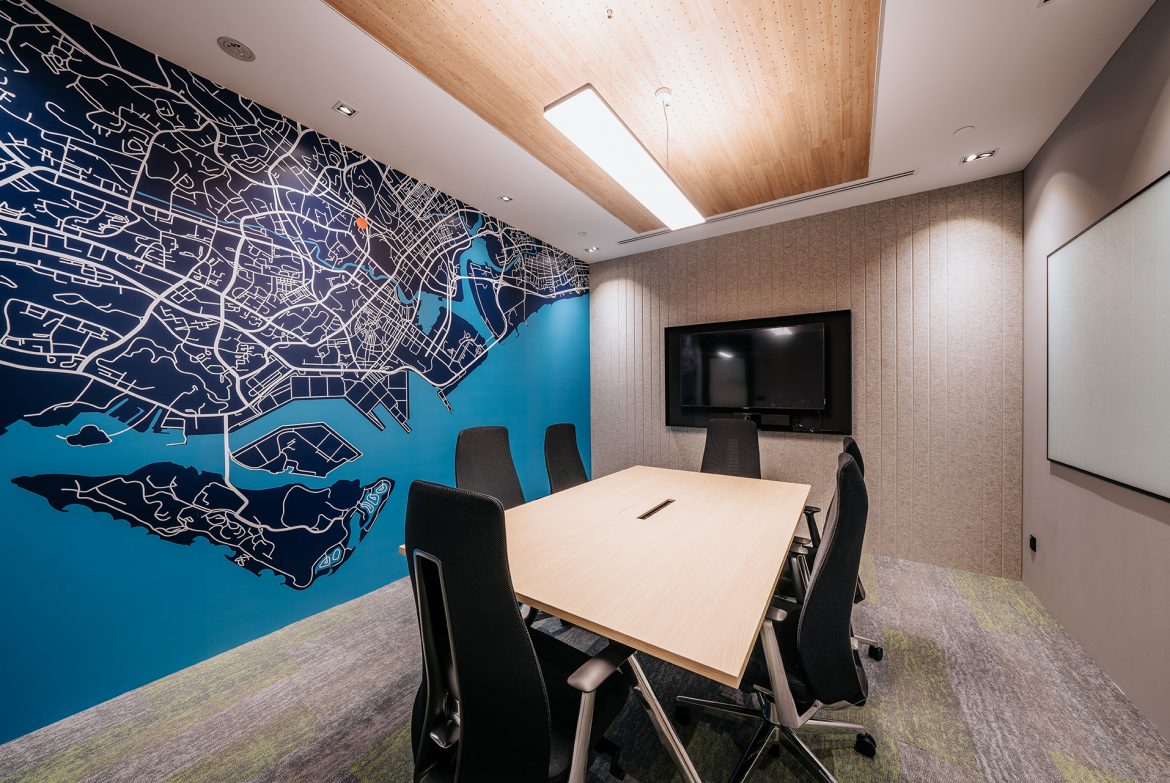 SIX Financial Information
Located at Vision Crest Commercial sits the new home of SIX Financial, a financial technology company. Our client at SIX has requested to design 30-40% of their new workspaces as collaborative work areas. With the brief, we went on to our drawing boards to conceptualize and create a space that aligns with their corporate image internationally. However, we saw the value of infusing some local flavors to give the property an added dimension of character sense. That is why we decided on incorporating Singapore's urban planning, design, and biophilic approach into SIX's office.
The aesthetically pleasing and functional front of house, holds the reception area, Arena, and the work cafe. The flow of the area is smooth and organic hence well received by all. Accented with green elements and backed with generous timber-look surfaces, the front-of-house is truly warm and inviting. The Reception comes with a backlit logo contrasted against the preserved moss backdrop, giving visitors a welcoming first impression. As we step into the Work Cafe, one could not help but feel the upgraded level of comfort and conduciveness of the space. It is unconventionally casual with a set of tiered seating at the Arena to conduct a town hall meeting. Hence, places users in a relaxed state of mind while working, therefore increasing productivity.
.